New Pop On The Block
Keane - A Bad Dream
(
Watch
)
This is used very effectively in the first episode of the new series of The OC, and as that was the first time I heard I now can't help feeling torn between "Yay, Marissa is dead!" and "Oh no, poor Ryan!" when I hear it. I wouldn't say I'm a Keane fan but I have found myself loving all the singles so far off their current album (except the rubbish Atlantic) and I like this one too, although perhaps not quite so much as the other 3.
82% Poptastic!
Hot Chip - Arrest Yourself
(
Watch
)
I have tried my best to 'get' Hot Chip but it hasn't worked - this is as unappealing to me as all their other songs... so it'll probably be a hit! It's just so boring. Surely I'm not the only one to feel this way?
43% Poptastic!
Pernille Vallentin - Follow
(
Watch
)
A dark and haunting yet quite lovely single by this Danish singer who channels Tori Amos and Stina Nordenstam. Pernille is strikingly pretty and her style matches the music perfectly, being delicately eerie, especially with her almost white hair colour. I can't imagine her being a hit in the UK but I think a lot of DP readers would like her.
67% Poptastic!
2007: The Year Of...?
Just Jack
Could this at last be the year that Jack Allsopp brings his innovative pop music to the UK charts? Already receiving Radio 1 airplay and an appearance on Later With Jools Holland, his career is looking the brightest it has yet, but the album could still flop as his brilliant debut The Outer Marker somehow managed to in 2003.
Potential hit:
Starz In Their Eyes
Chance: 85%
Quality: 90%
Mika
I've championed him from the moment I heard his music, and I doubt I'll be stopping any time soon because everything I've heard since has confirmed my suspicions that he is a fantastic pop star, and the live show I attended added extra certainty - if anyone deserves to be the big hit of 2007 it's Mika and it's hard to see how he could not achieve it.
Potential hit:
Grace Kelly
Chance: 95%
Quality: 95%
Dragonette
They've been around for a while but this Canadian duo have yet to receive much attention anywhere in the world - however, this is slowly changing as they played popular gigs in the UK recently and singer Martina Sorbara appeared on the latest Basement Jaxx single, Take Me Back To Your House.
Potential hit:
Jesus Doesn't Love Me
Chance: 65%
Quality: 92%
NOISEttes
Now here's a female singer with serious girl power attitude. I don't love the music and I'm not sure if it will gain commercial success, but it's interesting and I think the group will gain a strong indie following in 2006, perhaps breaking into the charts if Radio 1 and NME get on board.
Potential hit:
Don't Give Up
Chance: 70%
Quality: 68%
Klaxons
Surely the most commonly tipped to be 'big in 07', this band do deserve at least some of the hype, but with people already mocking 'new rave' when it hasn't even really taken off yet, they could be a one-hit wonder, a non-hit wonder or perhaps, more optimistically, the one new rave band to succeed.
Potential hit:
Golden Skans
Chance: 95%
Quality: 73%
Switches
A new pop-rock act with a lot of potential, signed to Atlantic Records. Their songs have great energy, catchy and fun and perfect for the current singles and albums markets - those who love Franz Ferdinand, Kaiser Chiefs, Fratellis etc. listen up cos the Switches may be your new fave band.
Potential hit:
Drama Queen
Chance: 70%
Quality: 76%
New Young Pony Club
Also linked to 'new rave' but this time with a female singer and not really sounding much like a rave at all. Any band that celebrates the delights of ice cream is fine with me, and the song has a great video too, but I don't love the music that much.
Potential hit:
Ice Cream
Chance: 50%
Quality: 45%
Jack Savoretti
A good bet for the next Damien Rice or Scott Matthews, his single Without could be a hit as although I find it pretty boring myself I can see its appeal for the older, more laid-back music listeners. Jack is already a Radio 2 favourite, if he catches on with Radio 1 as well he might be huge.
Potential hit:
Without
Chance: 80%
Quality: 50%
Alphabeat
A recent addition to my list of pop loves but I'm already sure I'll be following them in 2007 as the 3 songs on their MySpace are all excellent, especially the first two which I just can't stop listening to. I hope I don't wear them out before the new year has even begun!
Potential hit:
Fascination
Chance: 60%
Quality: 95%
Ella Rouge
Led by Benny Andersson's son Ludwig and having been boosted by an appearance on the MySpace front page, this pop/rock act could be the biggest Swedish act of 2007, at home and abroad. They've got some great songs, such as LA Dogs which I
posted
on Into The Groove way back in February!
Potential hit:
That's Me With The Gun
Chance: 45%
Quality: 84%
And making exciting comebacks in 2007 will be:
Hanson
Britney Spears
Kylie
Maroon 5
Gavin Degraw
Natasha Bedingfield
I can't wait! I suppose I should also look back and see how successful last year's predictions were, just so you know whether to trust me or not.
Right: Fall Out Boy, José Gonzales, Chico, Arctic Monkeys
Wrong: Click Five, Matt Willis, Protocol
So I guess there's about 50:50 chance of any of these predictions coming true!
2006: The Year Of...
The rest of Scandinavia
Lordi defied the Baltic Block and gave Finland their first ever Eurovision win, Danish exports Infernal had the dance hit of the year, and Norway produced a slew of fabulous females - Margaret Berger, Marit Larsen, Bertine Zetlitz and Lilyjets being the prime examples.
The girls of r'n'b
Some of the best singles this year surprisingly came from the usually unappealing genre of female r'n'b singers - Beyoncé made her best song in years with Irreplaceable and Rihanna made her first good song (and amazing it was too) with S.O.S, while Cassie, Christina Milian and Vanessa Hudgens all provided some cute urban-pop sounds.
Quality cheese
I want cheesy pop music, but not just any old pop - it has to be good too and this year was great for super-cheesy but good quality pop, for example The Feeling's album, High School Musical and I Don't Feel Like Dancing by the Scissor Sisters. More of this in the new year, please!
Disappointing second albums
Several ace acts made returns to the charts this year, but not all were triumphant. Scissor Sisters made a good album but had lost something special from their first, JT was too concerned with being cool, while the Killers' singles have been so dull I haven't even dared pick up their new CD.
Internet phenomena
Record companies became less necessary than ever as the Internet allowed consumers to directly pick who they wanted atop the charts. They chose Arctic Monkeys and Lily Allen, among others. Is it just a fad or the beginning of a whole new era for the music industry?
Muse's inexplicable popularity
I still don't get it. If you want a rock or indie band that channels pop or particularly electronica, why not go with one with tunes and talent, such as the Delays or the already forgotten Protocol?
The charts not being crap
Best of all this year I haven't been ashamed to be British. Yeah, we still live in a country where you don't exist unless you support a football team and Peter and Jordan are considered interesting, but at least most weeks have had a few good songs in the top 10, even often out-numbering the bad ones. There were 10 good no.1s (40% of the 25 no.1s of the year), about twice as many as usual. So, that'll be 20 next year please.
My favourite Xmas present this year...
was the DVD I and other Darren Hayes fans had been patiently awaiting for what seems like forever, the Too Close For Comfort tour film. TCFC was the tour he did in 2002, and the DVD includes footage from the concerts (mostly the one in Hammersmith which was my first Darren concert and possibly my fave gig ever) and backstage, as well as an interview from this year, looking back on that time, explaining and often laughing at the way he was. The music and performance is amazing and gives those not lucky enough to have seen him live a glimpse into what a fantastic, heart-warming experience it is.
The documentary is equally compelling viewing, especially for fans who can see what was truly going on behind the scenes. It's a memento of that time when I could see him on TV and hear him on the radio - not such a common occurence these days, sadly, but I hope that will be rectified. It's great to see how sorted he seems to be now and I look forward to hearing how that will translate into his music. I recommend this DVD to anyone, even if you're not a huge Darren fan, it's still a fascinating film. It's not available in the UK but you can import it from
this site
.
Excellent News!
The Ark will be taking part in this year's Melodifestivalen!!! I don't know if this has anything to do with Lordi (being a rock band) but I'm so pleased they are up for it, cos most bands in other countries who sound like them would never agree to it!
The No.1 Most Poptastic Single of 2006
BWO - Temple of Love
Released: 15th March
Trivia: Number one in my chart since the moment I heard it. BWO really are the band of the year for me, and the year before, and hopefully next year too - bring on album 3!
Best bits: 1. Want! Love! Woah-woah, we all need! Love! Woah-woah!
2. Thunder rolls from the heavens above when we enter the gates to the temple of love
3. Through the gates to the temple of love, where the DJ comes crashing from the heavens aboooove
Merry Christmas!
What an amazing Christmas present!
I think I've just found the best new band since the Pipettes! They are called Alphabeat and here is their
MySpace
. I was reading back on Alien Hits as I'm not very up to date with blogs (as usual) and saw the video for their single, Fascination. It was extremely poptastic but the video has some cool indieness about it so I expected Fascination to be their one pop single. I was wrong, the rest of their songs are amazingly brilliant and super-jolly and ACE and I think I'm in LOVE!
The 2nd Most Poptastic Single of 2006
BWO - Will My Arms Be Strong Enough
Released: 13th September
Trivia: Visit their fabulous official fansite www.electronordica.com to downlowd some exclusive tracks from their new remix album, Halcyon Nights, which is out on the 27th of December.
Best bits: 1. Wiiilll my arms be stroooong enou-ou-ough
2. Let me prove my trust in you, I'll stand right by your side
3. Could it be looove against the strength to wash our sins away?
The 3rd Most Poptastic Single of 2006
The Pipettes - Pull Shapes
Released: 3rd July
Trivia: It is rumoured that the Pipettes were created "as an experiment in manufactured pop" by manager/guitarist Bobby and founder member (now departed) Julia Clark-Lowes, so it's slightly ironic that they ended up appealing to a lot people who usually claim to above "manufactured" music.
Best bits: 1. Pull shapes! I like to disco, I like to rock'n'roll, I like to hip-hop
2. I just wanna move, I don't care what the song's about!
3. Clap your hands if you want some more
Another Very Poptastic Christmas!
Last year I posted my huge yet brilliant Christmas compilation as a special holiday treat, and since I am very lovely and generous I am re-posting it.
Click
here
to download the CD, and
here
for the Word file which you can print off as a cover for the CD.
To read more about the songs go here. This year I am going to write about how each song represents Christmas and the attitudes the lyrics show to it.
1. Shirley Clamp - Do They Know It's Christmas?
This version of the Band Aid hit sounds more like Christmas to me than any other. It sounds like presents and Christmas pudding and party games, and I only recently noticed, when listening to it back-to-back with the dreary 2005 version, that it's quite ironic to be so very jolly about poverty and drought. Then I thought about it more and decided there's nothing wrong here - the song does have a positive side and Shirley brings that out, emphasising how we can "feed the world" and make a difference, not just dwelling on the problems but taking steps to solve them.
2. Britney Spears - My Only Wish (This Year)
This is a slightly different version of All I Want For Christmas, as Britney wants "someone to love me, someone to hold", but unlike Mariah she doesn't seem to have anyone specific, just to find her true love. Britney is not a materialist, cos this is her "only wish this year". She takes it very seriously though, even wanting to "take a peek" under the tree to see if her "baybay" is there.
3. Darren Hayes - Last Christmas
We all know this one - a sad tale of misplaced trust, but not without positivity, as he has learned from his mistake and this year he'll give his heart "to someone special". This really could be a song for any time of the year if it didn't have Christmas in the title line, although the metaphor of giving your heart like a gift is fitting. Oddly I also have a version of this which is a duet between the BSBs and Aussie boyband Human Nature!
4. Hanson - Christmas (Baby Please Come Home)
Now here's a really Christmassy song, and the tune is again very jolly considering he's singing about how he can't enjoy Christmas because his baby isn't at home. I guess the jolliness is for "all the fun we had last year", and you're not gonna win your baby back by being a boring gloomy person, are you? Very wise, boys of Hanson!
5. Siobhan Donaghy – Iodine
A modern tale of those who definitely don't look forward to Christmas i.e. the turkeys! As with all Siobhan's songs it has interesting and perceptive lyrics and this does sound just like the kind of "hang on, isn't this the most commercialist stupidity ever?" freak-out I tend to get around midday on the 25th, then I remember that my Grandma has made her brilliant Christmas pudding and suddenly it's all worthwhile.
6. Girls Aloud - Not Tonight Santa
GA don't care for presents, they just want to use Christmas as an excuse to get what they want from their desired males. Cheeky stocking metaphors abound, this is totally fun and silly and therefore exactly what Christmas should be about!
7. Mew - She Came Home For Christmas
I only noticed yesterday that this song only has the word "Christmas" in it once, right at the end. It's a pretty depressing-sounding song (but in a lovely touching emotional way), but with hope as well, and unlike in the super-jolly Hanson song, she
did
come home! I guess Mr Mew is just a bit unsure if her return is a good thing, as he seems to resent her for leaving without notice.
8. Mariah Carey - All I Want For Christmas
Like Britney and Girls Aloud, Mariah has something other than Christmas on her mind: getting the boy she wants! She sings to the boy himself instead of Santa, perhaps more of a realist take on the theme. Personally I'm more on the Britney side of things (lack of boy at all let alone a specific one), but Mariah's version of the 'forget Xmas, I want a boyfriend!' song is definitely the definitive one, for both greatness and notoriety.
9. Raveonettes - The Christmas Song
A lovely, subtle appreciation of the jolly joys of Christmas, and at last a happy relationship. This is such a sweet song, and my favourite by the Raveonettes. In this song Santa, unless I'm mishearing the lyrics, has sequins in his hair... something you're not telling us Mr Claus?
10. Girls Aloud – Christmas Round At Ours
Here's the moody teenager view of Christmas. Family gatherings turning into families at war, disappointing presents, the unappealing choice between the kids and the oldies. However, there is a positive side, the kisses under the mistletoe! Although since the only males present on my Christmas day will be my dad and grandad I don't think that one applies to me. I so can't wait to be old enough to have Xmas with my ace pals.
11. Sugababes - New Year
Another tale of a lost love who may be returning, but like Mr Mew, the 'Babes have reservations. They are hopeful that things will be better this time, but, being "older than their years, they are wisely concerned that the excitement of being back together won't last, so they aim to "push the thought of you away, do it today".
12. Michael Learns To Rock - Frostbite
Yet another song with sad lyrics but a jolly tune. I guess this pattern may be cos I'm generally drawn to jolly tunes. Nananananananananananana. That's what Michael thinks of Christmas!
13. Pet Shop Boys - Always On My Mind
Not about Christmas at all, but a Christmas number one and my birthday song, it has to be here. The West End Girls covered it this year, but as ace as they are it didn't quite live up to this legendary hit, which was also voted this years as the Poptimists' favourite song to ever be featured on a Now compilation!
14. S Club 7 - Perfect Xmas
Hooray! A happy positive song! A perfect ending to a wonderful year. That's what I'm hoping for. But here we go again, boyfriend under the Christmas tree. Blah!
15. Girls Aloud – I Wanna Kiss You So (Christmas In A Nutshell)
Unlike Christmas Round At Ours this one claims they are just big kids after all. They demonstrate this excellently with the words (noises?) "bish! bash! bong! woo!" - a perfect summary of Christmas, at least as far as the token drunk auntie or over-excited child is concerned. I hope I will enjoy Christmas as much as GA seem to in this song!
16. Steps - Merry Xmas Everybody
Another cover of a classic, so you'll know the story. Very positive and cheery, with all the typical Christmas day stereotypes. It is quite weird though, don't you think, that on one day of the year so many people all over the year do pretty much the same things at the same time? It's kind of nice to think that traditions can stick, but kind of sad that it's only the ones that involve getting presents and stuffing yourself with food that last!
17. *N Sync - I Don't Wanna Spend One More Xmas Without You
A slight variation on the theme - *N Sync love Christmas but it's not complete without the ubiquitous "you".
18. Hanson - Merry Christmas Baby
Hooray, someone already in a relationship at Christmas, and very happy about it. Share the joy, Hanson boys!
19. Sufjan Stevens - Come On! Let's Boogie to the Elf Dance!
Sufjan may be the dullest man on Earth for 364 days a year, but on Christmas day he has a bit to drink and suddenly he's the life and soul of the party. It's always the quiet ones, isn't it! OK it's not exactly BWO-type musical ecstacy, but it's pretty jolly for Sufjan.
20. Girls Aloud – Count The Days
What more fitting than a song about boyfriends coming home for Christmas to end this fantabulous CD? They don't seem entirely certain he'll be coming, in fact there is a bit of World War 2 about it (he's too busy playing football with the Germans - typical blokes!) but I guess that's the nature of Christmas. You never know if it will all go to plan and something usually goes wrong but it always seems to turn out alright in the end.
The 4th Most Poptastic Single of 2006
Scissor Sisters - I Don't Feel Like Dancing
Released: 4th September
Trivia: Definitely the best comeback single of 2006! Just a shame it killed Eton Road, but that was Louis' fault.
Best bits: 1. But I don't feel like dancing, no sir, no dancing today
2. My heart could take a chance but my two feet can't find the way
3. Don't feel like dancing, dancing, why'd you break it down when I'm not in the mood?
The 5th Most Poptastic Single of 2006
September - Satellites
Released: 25th September
Trivia: A 2005 hit in Sweden but released in a few countries this year, including the UK, although it was impossible to find in the shops.
Best bits: 1. Even an angel can end up falling
2. All I want is YOU!
3. Start again, it's a beautiful morning... for satellites
The 6th Most Poptastic Single of 2006
Rihanna - S.O.S (Rescue Me)
Released: 17th April
Trivia: Rihanna, who is still only 18, revealed her very strange Barbados accent in an interview with Richard & Judy earlier this year, also saying she hadn't been home to see her family even once since she became famous.
Best bits: 1. S-O-S please someone help me!
2. Just your presence and I second guess my sanity
3. Lalala lalala lalalalala-OH!
The 7th Most Poptastic Single of 2006
Kate Ryan - Je t'adore
Released: 13th February (Belgian release)
Trivia: My no.1 favourite Eurovision song of the year. I recently learned Kate speaks Flemish (Belgian language like Dutch) not French, hence her only managing one line of it in this song. (Obviously I am being silly cos she has recorded several whole songs in French and magnificent they are too)
Best bits: 1. Je t'adore and I can't conceal it
2. You got me falling to the floor, any way you want I'm yours
3. Never thought that I could ever get this high
The 8th Most Poptastic Single of 2006
Delays - Valentine
Released: 20th February
Trivia: I was supposed to be seeing the Delays tomorrow but now instead I have to go off and do a survey for work in Birmingham - rubbish!! (although still better than working in Waitrose like everyone else)
Best bits: 1. Just tell me the truth it makes me feel better
2. Tell me, when did the water surround me?
3. Ooh, ooh, it's coming for me!
New Pop On The Block
Mika - Grace Kelly
(
listen
)
This song is far from new to me and probably the same for you, but the video I saw for the first time on Saturday and I've been skimming music channels ever since hoping for another glimpse, sadly with no such luck so far. The song is great on its own but the video is even better than I ever imagined it might be. It's so colourful and fun and jolly, absolutely bursting with the 'feel good factor', and teamed with such an ace song it is really impossible to dislike. I can't imagine how this could not be a hit, but of course it's usually in cases like that where the impossible is achieved and the artist falls swiftly down the dumper. Hopefully my original instincts will be right and Mika will be the biggest star of 2007!
96% Poptastic!
Ashley Tisdale - He Said She Said
(
listen
)
High School Musical's immense success made instant stars of its cast members, and the songs on the soundtrack became huge hits, making the singers popstars in their own rights, and record contracts were not far away for the two main female characters. Vanessa Hudgens, who played good girl Gabriella, was first to release a single, with the poppy r'n'b track Come Back To Me (think early Christina Milian) which is out soon in the UK. However, it was bitchy yet fabulous Sharpay, played by Ashley Tisdale, who gave me most hope for an ace pop princess to come out of HSM, so I was excited to hear her solo work. I have to say I'm a little disappointed that her songs are also r'n'b, but He Said She Said is very cute and quite catchy so I'm not losing all hope yet.
77% Poptastic!
The 9th Most Poptastic Single of 2006
Will Young - Who Am I
Released: 24th April
Trivia: Anyone know what Will is up to now? Last I heard he was in a play in Manchester. I am the worst fan EVER!
Best bits: 1. It just might be enough!
2. No-one else could love you half as much as I do now
3. Who am I to tell you I'll always catch you when you fall?
The 10th Most Poptastic Single of 2006
Infernal - From Paris To Berlin
Released: 17th April
Trivia: Every so often, just by chance, a song that deserves to be huge actually is, and it's easy to think this is the beginning of a great new stage of pop where everything goes right. Of course it really means nothing more than Radio 1 accidentally playing a really good song as a joke and the gullible public believing they were allowed to like it, and by that point it was easier for R1 to just go with it...
Best bits: 1. You left me longing for you
2. From Paris to Berlin, in every disco I get in
3. Hungry for your loving like I know. what. that. might. BE!
DP:UK
Space Cowboy - That's What Dreams Are Made Of
His video for My Egyptian Lover featuring Nadia Oh is all over the UK music channels at the moment, but the video is nothing like as good as this one for his previous release, again featuring Nadia but with vocals from Space Cowboy himself (Parisian producer & Fatboy Slim protegée, Nick Dresti) as well. I recommend watching all his videos actually - they are so visually pleasing in their bright colours and stylish clothes. It's a feast for the eyes, a visual sugar rush, and if you're into Daft Punk and USE, check out my fave of his songs,
Across The Sky
, cos your ears will be just as excited.
Mint Royale featuring Lauren Laverne - Don't Falter
If any song proves you don't need a big studio production to make something spectacular, this is it. There's nothing extraordinary about this song, but its delicate cuteness teamed with Lauren's endearing quirkiness and the intelligent simplicity and honesty of the lyrics mean that it is treasured by many a discerning pop fan. Her presenting career seems to be going the same ways as her music (loved by those who care, ignored by the rest), but at least she's still around.
Lilyjets - Perfect Picture (It Would Be Better)
I was a bit disappointed with this single, the band's 4th and most recent (although it's been around a few months now), when I first heard it because it doesn't have the instant punch of their acetastic Max Martin-style rock-pop singles Going Blind and Crave. However, after giving their album, 3rd Floor, a few listens, it really grew on me and is now one of my favourite tracks. It's a slow song, but still kind of hooky, and when you get used to the girls' kind of unusual singing voices they make it something different and special.
Girl Thing - Girls On Top
I have no particular reason for posting this except I found the video and remembered how much I liked it. There was nothing at all new or innovative about this when it was released and it didn't try to be anything but a total cheesefest. It succeeded magnificently, and was much better (in my opinion at least) than the group's first single, Last One Standing, even if it did even worse in the charts and led to their demise - well, that and Hear'say stealing their next single!
Long Blondes - Giddy Stratospheres
I've only just learnt that this song isn't actually called Give Me Stratospheres, but better late than never I guess. I'm still not sure how much I like the Long Blondes, but I do find them interesting and impressively successful at not sounding like they're from Sheffield at all! This single has been released before on two different indie labels, but will be out again in early 2007 as the 3rd single released from their Rough Trade album Someone To Drive You Home.
Now, the DP top 5...
5. Justin Timberlake - My Love
4. Girls Aloud - I Think We're Alone Now
3. Mika - Grace Kelly
2. Nelly Furtado - All Good Things
and at no.1:
Jamelia - Beware Of The Dog
I love her album, this is a great song, what more is there to say? A deserved win!
The 11th Most Poptastic Single of 2006
Margaret Berger - Samantha
Released: 19th June
Trivia: Margaret, already known a little to pop fans as Norwegian Idol contestant and singer of Lifetime Guarantee, came into her own in 2006 with this amazing single which led to an album where every song is just as good - hooray!
Best bits: 1. Lift your head up high girl, oohooh-oohooh-ooh, oohooh-oohooh-ooh
2. I'll be there for you and I'll help you go through it
3. Samantha, I know you're hurting and he broke your heart
Oh my God, I can't believe it...
Turns out my Stylus review of Linda Sundblad's album has been up for a week or so already without me realising. Perhaps why I wasn't told was because it sounds so different that when I first read it I thought someone else had stolen my subject matter and got their review posted instead of me. However, a scroll to the bottom of the page shows it is credited to me, the later paragraphs are better and I am also now the
most famous
reviewer of her album on the Internet, so I can't really complain. Although I do wish they'd consulted me on the first paragraph which suggests she is gaining fame outside Sweden, when she really isn't at all.
Here is my review in its original form:
Linda Sundblad
Oh My God
Monza - http://www.monzamusic.com
2006
B
You are unlikely to have heard of her, but Linda Sundblad is quite a remarkable young lady. In 1996, aged 15, she dropped out of school to join a rock band named Lambretta, and from their first single in 1999 until the end of the band only last year, they were a great success. Their most notable single release, and the one I recommend to anyone who asks and most who don't, was called 'Bimbo' and was written by none other than Max Martin, who any self-respecting pop fan will know as the creator of most of the best pop singles of the last 10 years: 'Baby One More Time', 'Since U Been Gone' - you name it, he wrote it. It was this song that grabbed my attention and revealed Linda's potential to be an amazing pop star, but it wasn't until 5 years later when she at last released her debut solo album, that this potential was realised.
Scandinavia hasn't been short on pretty young blondes releasing high quality electro-pop music of late, with Robyn and Annie leading the way and others such as Bertine Zetlitz and Margaret Berger close behind, but Linda stands out in her outright refusal to provide anything but pure, unadulterated, euphorically cheesy pop music. This was quite a shock to those familiar with Lambretta, whose last work was their rockiest yet. Oh My God! shows no trace of Linda's past: 'Back In Time' may easily be mistaken for a lost Kylie classic, 'Cheat' is what Gwen Stefani should be doing on her new album and the first single 'Oh Father' ("I've been touching myself and I'm worried, is Heaven still open for me?") could be a 'Like A Virgin' for the 21st Century.
The title Oh My God! is perfectly representative of the album's content: melodramatic, slightly ridiculous and the voice of every teenage girl in the Western world. Linda may have grown up in the media spotlight, living the dreams of her school-bound peers, but she speaks for "the babies born in the 80s" in 'Pretty Rebels' and reminisces of how she "could never imagine a boy would love me". This is an album every teenage girl can relate to – the confusion of puberty, the desire to rebel, and now grown-up Linda goes "back in time to tell her she'll be fine". Who needs Seventeen magazine when you've got Linda Sundblad?
With an album overflowing with classic pop sounds, youth on her side and that mix of stylish sophistication and girlish cuteness that is a necessity for all legendary female stars, Linda seems surely destined for great pop stardom - it may ironically only be her Swedishness, the nationality which has allowed her to work with such great writers and producers, that holds her back from her deserved worldwide domination.
Dirrrty Pop Meets... Mika!
A few weeks ago I had a phone interview with exciting new pop act Mika. Being a lazy student it took me a while to transcribe it, but here it is at last for your reading pleasure:
How would you describe yourself for someone who hasn't heard of you before?
I am a new artist who's making big-sounding pop records, the kind that haven't really been made in the past few years, for whatever reason - a lot of the big-sounding records have been made by bands, verging on the tradition of the 70s and 80s. I'm kind of reclaiming pop music, that's my interpretation of what pop music should be.
You've released a single on download, but we want to know: when can we have an actual CD to buy in the shops?
January 29th is Grace Kelly, my single, and the album Life In Cartoon Motion comes out in the beginning of February, shortly after the single.
For those planning to go and see you in concert, what can they expect from your live show?
Deconstructing my record, really. There's nothing more disappointing than when you go to see a band that you like live and they don't deliver, so I always wanted to capture what I did on the album but just kinda make it even louder and a little more aggressive, so that's hopefully what I'm achieving with my live shows. And it's all for fun and stupid, silly, you know.
You've been in everything from the Sunday Times to Attitude magazine, are there any other publications you're desperate to get a mention in?
It's funny, I would never really ask to get a mention in any magazine, marketing things just came along but are really welcome as they help with putting the music out there. I'm in the GQ issue of January and I did a photoshoot with Mick Rock, who is a legendary photographer.
I really love the designs on your website - did you create them yourself?
Yeah I did and I did them with my sister. She's a brilliant artist. The visual side of the project was begun up to a year before the album was actually finished, so when I was recording the album in LA she was working there, drawing all these things, and it was a way of showing the record company what the album was gonna be like, by showing them the drawings.
You mention Rufus Wainwright on your MySpace, and I'm a big fan of his, so I'd love to hear a duet between you and him. Who would you most like to duet with?
That would be pretty amazing, I'd have to be doing the high bits. Also Annie Lennox, that would be pretty incredible, or the Flaming Lips.

Who do you think will be your chart rivals when you finally release your single?
I have absolutely no idea. I do my own thing, which is great, although I've been compared to the Scissor Sisters, but even Relax has a different flavour. The good thing is that all the people I'm being compared to in the press are classic acts who aren't really releasing records at the moment, which is a really good situation to be in.
The 12th Most Poptastic Single of 2006
BWO - Chariots of Fire
Released: 22nd November
Trivia: It has not yet been announced whether BWO will be appearing in next year's Melodifestivalen, but the jokers (big stars who take part) are still to be revealed so my fingers are crossed.
Best bits: 1. Ohh-oh chariots of fire, higher and higher ascending above
2. It's a brand new day, things will go my way, every night I pray, every time I say
3. Worlds colliding, we keep on riding
All I Want For Christmas...
Don't let desperation to think of something your gran can pick up in Tesco's lead you to asking for the Westlife Love Album for Christmas - here's your handy guide to getting what you really want, and some ideas if your list for Santa currently consists of world peace and a tasty mince pie.
Available in Tesco's:
Spotted in HMV:
Found on CD Wow:
Video Killed The Radio Star
Space Cowboy ft. Nadia Oh - My Egyptian Lover
(
Video
)
This is somewhat like your typical low budget attempt at launching a UK r'n'b career (I would give examples but I've forgotten all their names), but I don't know if they are actually British (her accent suggests otherwise) and it also has an electro slant which makes it more interesting. The song is pretty much one long 'talky bit' and I have no problem with that cos I love talky bits. It's not amazing but quite pleasant nonetheless. Edit: Research tells me Space Cowboy is a French DJ with a very pretty
website
.
71% Poptastic!
Klaxons - Golden Skans
(
Video
)
The band many are tipping to be the stars of 2007 and the kings of 'new rave', although it doesn't sound much like rave to me anyway, have a new single and video and it's looking to be their breakthrough hit... but will they succeed or will they be quickly discarded in favour of some other band who don't even know what a glowstick is? Personally I really like it, the video is pretty cool and their sound isn't a million miles away from my beloved Delays, so if they are the next big thing I won't complain except to say it should have been the Delays.
78% Poptastic!
The 13th Most Poptastic Single of 2006
Najoua Belyzel - Gabriel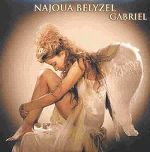 Released: Early 2006
Trivia: Najoua has now released 3 singles, every one of them as ethereally glorious as this.
Best bits: 1. Es-tu fait pour lui, es-tu fait pour moi
2. Gabriel, s'attend, a plus qu'un sentiment
3. J'ai le mal de toi, qu'il en soit ainsi mais dis-moi, dis-moi
The 14th Most Poptastic Single of 2006
Lillix - Sweet Temptation
Released: 1st August
Trivia: Like their fellow Canadian pop-rocker Fefe Dobson, Lillix's 2nd album still hasn't been released in the USA, but unlike her they did get releases in Canada and Japan, so you can get the album for a fairly good price on eBay - my copy is in the post!
Best bits: 1. 1 2 3 4 Get your feet on the floor
2. Yeah, yeah-yeah, yeah, yeah-yeah
3. Alright, alright, yeah, I heard it before
The 15th Most Poptastic Single of 2006
Megan McCauley - Tap That
Released: November 2006 (USA - didn't chart)
Trivia: This song will be re-released in March and her album Baa Baa Black Sheep will be released around the same time.
Best bits: 1. I kinda like that, I wanna tap that, you can bet I'm gonna get YOU.
2. Don't play dumb, you know you wanted to
3. Slow it down baaaby, we should go craaazy
The 16th Most Poptastic Single of 2006
Elena Paparizou - Mambo
Released: 6th November
Trivia: This hypnotic pop song was released in April in Sweden and stayed in the charts for many months. Sadly it didn't even make the charts when released in the UK in November, but I was very excited to spot it in HMV.
Best bits: 1. Hey, hey, hey, I feel the mambo, aiya
2. Just a little taste shook my life and hit me like a drum
3. Every little piece inside is knocking at your door
DP:UK
It's back! For a limited time only...
Dima Bilan - See What I See
This is Dima's new single, although I'm not sure exactly which country that applies to. It is at least being played on the brilliant Bulgarian radio station
Radio Express
. It reminds me a lot of the German Eurovision entry of 2005 by Max, but I secretly loved that and I'm rather liking this too.
Elize - Itsy Bitsy Spider (live at TOTP)
Far away in the land of the Dutch, the world is still a bit sane as they have not (yet) axed Top of the Pops. This is good because it provides us with lots of performances by the ace pop stars Holland likes to provide, one of the best ever being Elize. This is her latest single, not quite Automatic or Into Your System but still pretty good.
Najoua Belyzel - Comme Toi
One of the most amazing discoveries for me in 2006 has been Najoua, whose musical style is so distinct and simply gorgeous. This is her third and most recent single, which sounds quite like her others although perhaps a bit rockier. There is no-one else like Najoua and all her songs and videos are fantastic - alone she nearly makes up for the rubbishness of most of the rest of French music.
BWO - Chariots of Fire
You've probably seen this by now but I couldn't do a comeback DP:UK without something by the best band of the year, and this video is so surreal that I don't want to take the chance of anyone missing it. Once you've had enough marvelling at the weirdness, remember to pay attention to the music cos it's a brilliant pop song too.
V - You Stood Up
I like to imagine that if V had become the hugest boyband ever, as they were supposed to, this would be their first Xmas no.1. This is a performance from TOTP which had lots of fake rain, reminding me of their almighty predecessors the BSBs in Quit Playing Games. Boybands are great, even if there is never another successful one I hope they don't stop forming them cos that would be very sad.
5. Girls Aloud - I Think We're Alone Now
4. Gwen Stefani - Wind It Up
3. Justin Timberlake - My Love
2. Jamelia - Beware of the Dog
And at no.1...
Nelly Furtado - All Good Things
I never loved Maneater as much as everyone else but I was a huge Promiscuous fan, despite it being much more r'n'b, and I really like this more mellow track as well. Very confusing, but it is an undeniably lovely song and its winning DP:UK this week shows that I am right.
The 17th Most Poptastic Single of 2006
Camera Obscura - Lloyd Im Ready To Be Heartbroken
Released: 15th May
Trivia: This has the most fantastic video you could imagine - get yourself to YouTube right now if you haven't seen it.
Best bits: 1. Cos I can't see further than my own nose at this moment
2. Hey Lloyd, I'm ready to be heartbroken
3. You can't stay a girl while holding a boy's hand
The 18th Most Poptastic Single of 2006
Dima Bilan - Never Let You Go
Released: 2nd October (in Sweden)
Trivia: My 2nd fave Eurovision song this year - you'll find out the other soon!
Best bits: 1. Baby now it's happened with us, we are dancing on broken glass, can't stand! no more!
2. Never never let you go, you are the one I'm searching for
3. Soul of my soul, blood of my blood, love's carving it in my heart
The 19th Most Poptastic Single of 2006
The Pipettes - Your Kisses Are Wasted On Me
Released: 27th March
Trivia: This is not the first or the last you'll see of The Pipettes on this list...
Best bits: 1. Your kisses are wasted on me
2. BOY!
3. And yoooouuuuu might cryyyyyy for some tii-i-iime
The 20th Most Poptastic Single of 2006
Veronicas - Everything I'm Not
Released: In New Zealand in 2006
Trivia: I wanted to put Fefe Dobson's As A Blond here but turns out it was never actually released. This one is amazing too, though.
Best bits: 1. I was losing myself to somebody else
2. Cos the girl that you want, she was tearin' us apart
3. I don't wanna pretend so this is the end of you and me
Top of the Chart Blogs
If you're already missing the recently deceased TOTP website, visit their 'new spiritual home', the
Radio 1 Chart Blog
. It's like the old site, but in blog form, just like all the coolest pop sites.
The 21st Most Poptastic Single of 2006
The Pipettes - Judy
Released: 25th September
Trivia: The Pipettes are playing a special Christmas show in the rather ace-looking Roundhouse in London in a few weeks.
Best bits: 1. Juuudyyy, what you gonna do-oo?
2. I knew a girl and her name was Ju-udy
3. What's in your head?
The 22nd Most Poptastic Single of 2006
Morningwood - Nth Degree
Released: 11th April
Trivia: The band recently released a cover of Knock On Wood by Amii Stewart, for some reason not retitled Knock On Morningwood.
Best bits: 1. M-O-M-O-R-M-O-R-N-I-N-G-W-O-O-D!
2. Rock'n'roll, disco, heavy metal aaangeeeellll
3. Come on everybody, to the nth degree
I said it would be back!
The 23rd Most Poptastic Single of 2006
Linda Sundblad - Oh Father
Released: 27th September
Trivia: My review of Linda's fab album Oh My God! is coming soon.
Best bits: 1. Oh father I've been having these thoughts and I'm sorry
2. It was not my intention but he was from Heaven sent
3. You got me all the way to Paradise and brighter day
The 24th Most Poptastic Single of 2006
Andreas Lundstedt - Love Gun
Released: 10th April
Trivia: Andreas will be taking part in Melodifestivalen 2007 with a song called Move - competitors include his ex-bandmate Magnus Carlsson, The Attic ft. Therese and MF heavyweights Andreas Johnson and Nanne Grönvall.
Best bits: 1. Gimme gimme gimme what I want, what I need baby - fire your love gun!
2. Ooh-ooh ooh-ooh etc.
3. Every time the music plays, you get me caught up in that craze
The 25th Most Poptastic Single of 2006
Mika - Relax (Take It Easy)
Released: 2nd October
Trivia: Mika will finally release his album Life In Cartoon on the 5th of February 2007.
Best bits: 1. Take it ee-eee-say!
2. The opening and closing "ooohowwww"s
3. Are we playing with fire?
P.S. Special mentions to the following songs that just missed out on the top 25:
Jamelia - Beware of the Dog
Veronicas - Everything I'm Not
Dixie Chicks - Not Ready To Make Nice
Robyn - Konichiwa Bitches
Top of the Poptastic!
The 20 best new singles of November, according to me:

1. Robyn - Konichiwa Bitches (UK)
2. Darin - Perfect (Sweden)
3. Najoua Belyzel - Comme Toi (France)
4. Katerine - Catfight (Belgium)
5. Girls Aloud - I Think We're Alone Now (UK)
6. Lily Allen - Littlest Things (UK)
7. Nelly Furtado - All Good Things (UK)
8. Gwen Stefani - Wind It Up (UK)
9. Robbie Williams ft. Lily Allen - Bongo Bong and Je Ne T'aime Plus (France)
10. Nena Feat. Ducan Townsend - Caravan Of Love (Germany)
11. Andreas Lundstedt - Dollar Queen (Sweden)
12. James Morrison - The Pieces Don't Fit Anymore (UK)
13. Soccx - From Dusk Til Dawn (Germany)
14. Helena Paparizou - Gigolo (Sweden)
15. Sharam - PATT (Party All The Time) (UK)
16. Laura Pausini - Io Canto (France)
17. Pleasure - Out Of Love (UK?)
18. Martin Stenmarck - 7milakliv (Sweden)
19. Nelly Furtado - Say It Right (USA)
20. Kim-Lian - In Vain (Holland)

No best of 2006 because the top 25 begins later today!
Dirrrty Pop Review: Robyn Live!
I have done fairly well at seeing my favourite pop acts live - BWO, Backstreet Boys, Alcazar, Britney, Darren Hayes a zillion times, but there was one act in the top realms of my pop love who until last night I had never seen perform live and if I could have chosen any gig in the world to go to it would be one by Robyn. And at last, I have seen her and with such high expectations I could have been let down, but there was never any chance of that with Miss Carlsson. She was every bit as amazing as I expected.
My cohort for the night was Greg from
Indie Girl & Pop Boy
, and arriving early to get in free (not that I wouldn't have paid much more for the pleasure of seeing Robyn live) we had to endure some rather trying African hip-hop, followed by a fairly good female singer in the style of M.I.A/Estelle, until at last it was time for our Swedish superstar. At the side of the stage we spotted her, her luminous blonde hair being hard to miss, and her kooky outfit was uniquely Robyn - a short white t-shirt over very high-waisted grey shorts and grey tights with a scarf exactly like
this
but blue. The real life Robyn was only metres away!
She took to the stage with just a male guitarist, who I later learned was
Kleerup
, and the show began with an acoustic version of Be Mine. It was slightly squeaky, but the strength of the song pulled it through, accompanied by Robyn's voice which was exactly like on record. This was followed with another of the singles from
Robyn
, Handle Me, which got the crowd singing along, and then it was time for her cover of Jack You Off by Prince, for which she did a bit of drumming and left the members of the crowd who weren't familiar with Robyn slightly aghast, but the reaction was very positive with the audience laughing and singing along, and it was at this point Robyn's star quality began to really shine through - she has stage presense in abounds and it made no difference whether this was the tiny club it was or a huge arena, she just filled the room with acetastic Robyn-ness.
Next was an intro which got me very excited and roused a cheer from the crowd, although I don't know how many were recognising it or just cheering for the love of Robyn. The song was With Every Heartbeat, a very new track which Kleerup will be releasing under his own name in the new year in Sweden at least, but hopefully in the UK too because it is, as everyone I know who's heard it agrees, absolutely astonishing - download it from
Into The Groove
if you don't believe me! The uplifting song filled the room with warmth and joy and it really was one of those amazing gig moments that you never forget.
The last two songs of the set were both from her Rakamonie EP and brought out the cheeky, bouncy side of Robyn. First was Konichiwa Bitches, which got the girl in front of me so excited I found myself holding onto the table in front of me for dear life as she unapologetically clambered over me to get to her friend. Then it was Robyn's cover of Teddybears Sthlm's classic Cobrastyle, which ended the night on a note of hyper giddiness, especially with me being excited to hear a Teddybears Sthlm song live, and frankly hearing it by Robyn is way more exciting than the original. Despite the chants of encore in Swedish (still haven't worked out how that's spelt - any Swedes want to enlighten me?) this was really the end and I began my race to catch the last train home, although not before the fitting amount of squeeing over the overwhelming brilliance of the short but very sweet performance. Now when is she coming back for a full live show, cos you know I'll be there in an instant!