And the no.1 most poptastic single of 2008 is...
LADY GAGA FT. COLBY O'DONIS & AKON - JUST DANCE!
Released: 8th April
Trivia: Will this be a UK no.1 in 2009? I can't see it not reaching the top 5, but I've been wrong many times before. Or rather, the public has been wrong many times before!
Best bits: 1. Spin that record babe, da da doo-doo-mmm, just dance!
2. Go! Use your muscle, carve it out, work it, hustle
3. I love this record baby but I can't see straight anymore
The whole top 100 songs of 2008 will be posted soon!
The 5th Most Poptastic Single of 2008
Jordin Sparks ft. Chris Brown - No Air
Released: 11th February
Trivia: No Air has sold more than any other single by an American Idol act in the UK, over 200,000 units.
Best bits: 1. No ay-ah, no ay-ah etc.
2. Tell me how I'm supposed to breathe with no air, can't live, can't breathe with no air
3. Got me out here in the water so deep, tell me how you gon' breathe without me
The 4th Most Poptastic Single of 2008
Alphabeat - Boyfriend
Released: 25th August
Trivia: Rather disgustingly, despite their great success in 2008, Alphabeat were recently dropped from their label in the UK. What complete idiocy!
Best bits: 1. This boy really drives you mad and you know that ain't bad, oh yeah, you'll love him till you die
2. Don't you touch my boyfriend, he's not your boyfriend, he's mine
3. My friends say I'm uncool, but I let love rule
The 3rd Most Poptastic Single of 2008
BWO - Lay Your Love On Me
Released: 12th March
Trivia: BWO will be returning for Melodifestivalen 2009. With them, plus Alcazar, Amy, Agnes, EMD, Anna Sahlene, Shirley Klamp, Marie Serneholt, Måns Zelmerlöw and so many more ace people, this could well be the best MF in years!
Best bits: 1. Lay your love, lay your love, loooove oooon meeee
2. We can dance all night with the bourgeoisie - oh-oh, oh-oh, lay your love on me
3. On and on from dusk til dawn, the party's going on, I guarantee
The 2nd Most Poptastic Single of 2008
David Archuleta - Crush
Released: 12th August
Trivia: His album has a cover of Desperate by Stanfour on it. As soon as I saw the title on the CD cover I knew it would be that song, and I was right! I haven't decided yet which version I prefer, though.
Best bits: 1. But I know this crush ain't goin' away-ay-ay-ay-ayy
2. You got me hypnotized, so mesmerized, and I've just got to knoooowww
3. Am I crazy or falling in love? Is it real or just another crush?
The 25 Most Poptastic Singles of 2008 - Part 4
The 10th Most Poptastic Single of 2008
Rihanna - Disturbia
Released: 1st September
Trivia: This song was originally written for Chris Brown. Thanks goodness he gave it to his far superior girlfriend!
Best bits: 1. Bum-bum-be-dum-bum-bum-be-dum-dum
2. I! feel! like! a monster!
3. It's too close for comfort, wuhoh!
The 9th Most Poptastic Single of 2008
Agnes Carlsson - On and On
Released: 11th August
Trivia: I just found out that Martin Rolinski sings the backing vocals on this song! No wonder it's so good! It is unsurprising actually, since the song was written by Anders Hansson, who writes for BWO and Alcazar.
Best bits: 1. This is something MEANT TO LAST!
2. On and on, this love I feel for you goes on and on
3. You're gonna find, this heart of mine will stand the TEST OF TIME!
The 8th Most Poptastic Single of 2008
Darin ft. Kat DeLuna - Breathing Your Love
Released: 22nd October
Trivia: His album finally arrived from CD Wow today, and I was excited to find that Girl Next Door isn't the only song that sounds like Just Dance. There's another one called Dance with some very familiar sound effects.
Best bits: 1. Breathing your love! love! love!
2. I wanna spend my nights and day between your arms
3. Baby yooouuuu
The 7th Most Poptastic Single of 2008
Amy Diamond - Thank You
Released: 19th March
Trivia: Amy returns to Melodifestivalen for her second try in 2009 with a song called It's My Life... and guess who it's written by? Only Alexander Bard!!!
Best bits: 1. Can't waste my time so goodbye my baby, babyyyyyyy
2. Thank you for all that you've done for me, now I know what real love is supposed to be
3. Woah, I'm better off alone
The 6th Most Poptastic Single of 2008
Jordin Sparks - Tattoo (Jason Nevins Radio Edit)
Released: 24th March and 20th October (re-release)
Trivia: The original version of Tattoo completely passed me by in 2007, but this remix is utterly brilliant, and the UK release of the original is, I have decided, enough to warrant this version's inclusion in my chart of the year.
Best bits: 1. Sorry! but! I have to move on and leave you behind
2. I will never regret you, still the memory of you marks everything I dooo-OHHHHH!
3. You're still a part of everything I do, you're on my heart just like a tattoo
Exciting pop TV news roundup
American Idol starts on January 13th in America, and some interesting news has already leaked: One of this year's contestants is Joanna Pacitti! Last year I recognised Carly Smithson (ex-Hennessy) and whatshisface from Boyz & Girlz United from their previous careers, but neither of them had made such brilliant singles as Watch Me Shine or Let It Slide, both of which have appeared on Into The Groove in the past. I've heard that she had a Max Martin song on the album she would have released had Let It Slide done well, so hopefully that will leak in the next few months. Let me know if you find it!

Another pop TV show starting in January (the 3rd actually, next Saturday!) is Andrew Lloyd Webber's new series to find the next Eurovision entry for the UK. I am not expecting great ratings for it as I don't think people in this country have a good attitude to Eurovision or even to Europe, so it will probably be a flop, but hopefully it'll be fun to watch, and it's just nice to see the BBC at least trying to get people into Eurovision. I only hope Andrew's song for the winner isn't too awful, but considering he hasn't made one song I like yet in his whole career, I'm not terribly optimistic.
Before I begin my top 10...
Here are some clues about what it might include:

5 acts are Scandinavian, the other 5 American. The UK has not fared well here!
1 act appears twice in the top 10.
6 acts made their name on TV talent shows, and one member of another act too.
7 singles are by acts who could be described as r'n'b.
The other 3 are nothing but pop.
The 25 Most Poptastic Singles of 2008 - Part 3
The 15th Most Poptastic Single of 2008
Britannia High - Watch This Space
Released: 23rd November
Trivia: The cast of Britannia High are supposed to be supporting Girls Aloud on their Out of Control tour. I wonder if that's still happening?
Best bits: 1. You bring your best, I'll be one step ahead, No tears will fall, you'll be falling instead
2. Hold up a mirror you should see yourself, you think you're so much better than everybody else
3. Youuuuu juuuust waaaaait!
The 14th Most Poptastic Single of 2008
Hot Chip - Ready For The Floor
Released: 28th January
Trivia: This was apparently written for Kylie. I can't remember if that was true or just a rumour, but she certainly lost out anyway.
Best bits: 1. I'm hoping with chance, you might take this dance... you're my number one guy
2. We are ready, we are ready for the floor
2. Stand carving up the wall, why don't you open up at all? (well, that's what the lyrics site says they're singing - I always thought it was "Instead of crawling up the wall"!)
The 13th Most Poptastic Single of 2008
Taio Cruz - Come On Girl ft. Luciana
Released: 3rd March
Trivia: Taio has even managed to make Tinchy Stryder's new single quite good, only by singing a bit of it. It's no Come On Girl, though. Look out for Taio's work with Leona and Justin in 2009.
Best bits: 1. You wanna take a bite? Come wet my appetite!
2. So let go, electro, take it nice and slow, c'mon boy, c'mon boy, c'mon boy!
3. Now I know that you want it, you've indicated, it's obvious I need to just make a decision
The 12th Most Poptastic Single of 2008
Agnes Carlsson - Release Me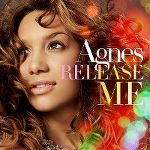 Released: 24th November
Trivia: This year, Agnes actually will make it to Melodifestivalen! She will perform in the fourth semi-final.
Best bits: 1. I could sleep by myself, I would burn me alive (fabulously over-dramatic!)
2. I don't know why I want you so, cos I don't need the heart break
3. I say release me cos I'm not able to convince myself that I'm better off without you
The 11th Most Poptastic Single of 2008
Private - We Got Some Breaking Up To Do
Released: March
Trivia: Thomas Troelsen wrote another of this year's best new singles, Strike The Match by Monrose.
Best bits: 1. We got some breaking up to do!
2. Do you really want me? Or am I just another lover?
3. I could use another lover
The 25 Most Poptastic Singles of 2008 - Part 2
The 20th Most Poptastic Single of 2008
Ola - Love in Stereo
Released: 9th March
Trivia: Ola recently appeared on Sweden's Idol final as part of the brilliant medley I mentioned before, and looked unexpectedly unattractive. Sweden is full of cute boys so why make the average ones famous?
Best bits: 1. Give me love in stereo, give me more of the attraction, cos I'm dying for some more... woah-oh-ohoh!
2. You've got the best of me, you'll get the rest of what is left
3. All our senses come together when we get into the music, it's lifting us uuuuup!
The 19th Most Poptastic Single of 2008
Sam Sparro - Black and Gold
Released: 7th April
Trivia: He was the best of the well-known acts I saw at this year's Great Escape Festival, except for Alphabeat.
Best bits: 1. The fish swam out of the ocean, and grew legs and they started walking
2. I wanna be next to you... black and gold, black and gold, black and gold
3. Cos if you're not really here, then the stars don't even matter
The 18th Most Poptastic Single of 2008
Private - Crucify My Heart
Released: January
Trivia: The promised Private invasion of 2008 never happened in the UK, but it hasn't stopped me listening to their album more than any other this year.
Best bits: 1. OOH! You slice it and burn it... and then you crucify my hear-ar-art
2. You got it burnin', you got it burnin' up
3. Stop what you're doing to me!
The 17th Most Poptastic Single of 2008
Tilly And The Wall - Beat Control
Released: 6th October
Trivia:
Best bits: 1. Let the beat control your body, you and me there's no one watching, come on we can rock this party all night long believe me
2. There is nothing stopping you, there is nothing stopping me, so let that beat control your body baby
3. All the people gather round now (The beat! The beat! etc.)
The 16th Most Poptastic Single of 2008
Yelle - Je Veux Te Voir
Released: 26th May
Trivia: I always forget about the meaning of this song, and now I've reminded myself by reading a translation I would quite like to forget again so I can enjoy it as it sounds, cute and jolly.
Best bits: 1. Je! veux! te! voir!
2. Tes posters de Lil Jon recouvrent ceux de Magic Johnson, ton corps est trop crunk pour assurer les dunks
3. On n'avait pas prevu de passer la soiree avec des rigolos
The 25 Most Poptastic Singles of 2008 - Part 1
This year I was too busy at the start of December to post a track every single day, and I knew there'd be nothing to do (except write important essays, but who cares about that) between Christmas and New Year, so this year my top singles list is coming to you at the actual end of 2008. My no.1 will be revealed on the 31st. Apart from that, it's business as usual, and I recommend you look up any song you don't recognise because I promise you every one of them is excellent.
The 25th Most Poptastic Single of 2008
Doe Deere - One Touch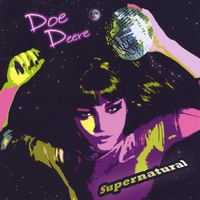 Released: 5th May
Trivia: Doe Deere has a blog of her own,
Doe Deere Blogazine
, and even popped by here once to say thanks for the support.
Best bits: 1. I've done it all before, gave up my heart AND MO-ORE!
2. Oh darlin' OO-OOH baby baby, look into my eyes... stay! til the night is over
3. One little touch and I'm in pa-ra-dise
The 24th Most Poptastic Single of 2008
Jonas Oakland - Beat of my Heart
Released: 28th November
Trivia: Jonas has to be the least known act in my top 25, but he could have a huge hit with this song in his home country of Sweden. He does the BWO style much better than fellow wannabe
Neo
.
Best bits: 1. Don't try to stop me now-o-ow
2. I'll be OK, I'll find my own way, I'll leave a trail of dreams behind me
3. You will know where to go, letting go you will grow
The 23rd Most Poptastic Single of 2008
Keane - Spiralling
Released: 4th August
Trivia: Spiralling was the most broadcasted song in the whole world during its first week of release, and is Universal's fastest ever selling download. That's what happens when popular bands release really good songs. Other famous acts should take note!
Best bits: 1. We're tum-ber-ling down, we're spiralling
2. OHH!!
3. Did you wanna be a winner? etc. (very Pet Shop Boys this bit!)
The 22nd Most Poptastic Single of 2008
Hello Saferide - Anna
Released: 4th August
Trivia: The band name is pronounced Hello Safe-Ride, NOT Saffareedee as some strange people think!
Best bits: 1. Could have supported us when we retired, bought us a cottage near the countryside
2. She would have been a sweetheart but with punk rock manners
3. Well I'm real sorry Anna you never got to be, cos your daddy moved on and left me
The 21st Most Poptastic Single of 2008
Montt Mardié - Names Not Forgotten
Released: 8th September (well, that's the album date - not sure if the single was ever released in the end but it deserves inclusion nonetheless, as it's by far his best work)
Trivia: Like Doe Deere, Monty also has his own
blog
, where he reminisces about East 17 inbetween updates on his latest happenings.
Best bits: 1. On every young girl's wall, on every door, our names are not forgotten
2. Baby why-y are you writing this song? It will prove what you feared all along
3. What if I never learn? It's alright!
New Pop on the Block
The Bird & the Bee - Love Letter to Japan
(
Watch
)
Here's the first entry for Cutest Single of 2009. The Bird & the Bee will release their new album in January, and Greg Kurstin has definitely used his pop hook skills on the lead single, Love Letter to Japan. There's also an ace video with sweet Japanese kids addicted to playing Dance Dance Revolution. It's an exciting few months for Greg with the new Lily Allen album, which he produced, released in February. If her new songs are of the same standard as Love Letter to Japan, it's definitely going to be worth buying.
86% Poptastic!
The Noisettes - Wild Young Hearts
(
Watch
)
I was looking back the other day at the acts I have previously suggested as Ones To Watch at the start of each year on Dirrrty Pop, and when I noticed The Noisettes were among them, I was amused and wondered where they'd got to. It was only a day later, when I was listening to BBC 6 Music (surprisingly good channel actually), that I found exactly what had happened to them: They've become ace! They were always a reasonably good band, but never made anything half as good as this new single. I won't say it's likely to be no.1 for weeks, but it could be a breakthrough for them, as I can even see Radio 2 playing it. It sounds like a cool and good version of Duffy, or a soulful Charlotte Hatherley. Basically it sounds like many things and also very new at the same time. Exciting!
89% Poptastic!
I wanna take songs right now now now
In the wake of the
amazing surprise news
that Darin has reworked Just Dance for his new album (or perhaps Just Dance reworked Darin - if anyone knows please comment!), I decided to pursue another similar suspicion that I'd had. The new Akon single for the UK is Right Now (Na Na Na) and for anyone who either took a holiday in Southern or Eastern Europe about 5 years ago or is obsessed with the music of said countries, it will sound pretty familiar. I thought that Akon had just stolen right out from under the noses of The Underdog Project, but in fact it is a legitimate reworking of their hit
Remember
. The even stranger thing about it is that Remember is not even their best song. You'd think he could have listened to a few more on YouTube and realised the immense superiority of
Summer Jam
!
Then again, listening now it does sound worryingly like it could have been sung by Dane Bowers, but at least that proves once and for all that even the UK is years ahead of America musically. I have in fact noticed more and more male r'n'b acts opting for a European sound lately, such as Ne-Yo and Kanye West, although none of them have made anything great yet (Chris Brown got closest with Forever). It's clear that electro-r'n'b is the new big thing, but there's also been a definite move towards poppiness and actually bothering to make choruses catchy, the previous lack of which has always been the main problem with r'n'b music. I was listening to my top singles of 2008 the other day, trying to get them in order for my forthcoming end of the year chart, and I realised that most of the contenders for my no.1 favourite were r'n'b songs. With American Idol churning out some fantastic r'n'b-pop acts in Jordin Sparks and David Archuleta, plus 'the Rihanna effect' producing loads of fab new girl popstars, I'm definitely finding myself more into r'n'b than any other genre (apart from pop, if it counts) these days.
All the boys and the girls, they got it goin' on
Did anyone see
Britannia High: Behind the Scenes
on Sunday? It was about how the series was cast, and
Pixie Lott
was on it! She didn't get a role because she couldn't act well enough, but as a popstar she is definitely my tip for the top in 2009. She's got a great voice and look, both being very commercial, she's only 17, and she is working with some of the world's best songwriters and producers such as Toby Gad, Kara DioGuardi, Rodney Jerkins, The Underdogs, Soulshock & Karlin, Rick Nowels and Cutfather & Joe. Already her MySpace has provided us with some of 2008's best non-single new songs, especially The Fall. Moma Do and Boys and Girls are also brilliant and very 'now' - they sound like the first 2 singles from the Sugababes' new album should have sounded.
As well as Pixie, there was a very quick glimpse of adorable Aston from JLS! Boyband fans can spot Gary Barlow, Mark Owen and James Bourne, and we got to see Sapphire Elia being as sparkly as her name. There's something special about that girl, and I hope something comes of her after Britannia High. With the apparently disappointing viewing figures, I am not optimistic that there will be another series, so I'm making the most of this one. It's definitely my favourite drama series of 2008. If you didn't see last week's episode (7th December) you must catch it while it's still online - the plot could basically be summarised "omg Adam Garcia is so hot and amazing!", a sentiment I agree with completely. The behind the scenes show will be continued next week, and I must say I'm just as excited about it as I am about the actual next episode!
Hallelujah!
Justice was served, and my faith in the British public has been well and truly restored. Actually, I wonder if Leon's victory in part led to Eoghan's downfall? Perhaps those who voted for Leon felt stupid when they realised the true crapness the rest of us saw all along, and they didn't want to make the same mistake with Eoghan. I expected Alexandra to win, so I was most pleased about JLS being the runner-up, as it meant we didn't have to hear Eoghan singing Hallelujah, cos that would have been beyond upsetting. At the final 4 stage, I was just glad that half the contestants remaining were good, but never thought that those 2 would be the 2 in the final. It's so nice to be proven wrong!

Now we can think about Alexandra, and I'm really excited about her future career as a fantabulous popstar, but also hesitant to state for certain that she will be a megastar like Leona. I'm sure that Simon and his record company pals will try to launch her in the USA after the amazing success of Leona, and it won't be hard to market her as 'the new Leona'... but this will only work if she has a song as amazing as Bleeding Love. And that will only happen if Simon and pals use their little brains and pay someone brilliant (even Ryan Tedder again would be fine) to create one - or better yet, steal one off someone undeserving like Jesse McCartney! Alexandra deserves to be even bigger than Leona in my opinion, because a) she sings upbeat songs as well as ballads, and b) she has an actual personality and is a million times better for the representation of women than just-so-bloody-grateful Leona! So please can someone just make it happen? This is an opportunity NOT to be wasted.
Grattis Kevin, värdig vinnaren!
Well, it's no surprise that I am very happy with the winner of Idol 2008, considering I adored both of the final 2. Kevin and Alice gave great performances last night, and the single Kevin will release suited them both well. I don't know if it's just because I love the performers of the song, but I do think it's better than past winner songs such as Right Here, Right Now and This Moment. Coming True is also good, but again it was performed by a favourite of mine, Darin.

Speaking of past Idol contestants, the best bit of last night's show, and undoubtedly the best thing on TV in any country during 2008 was the opening performance. It was a medley of the hit singles Idol has spawned, each sung by their original singers. This meant that Daniel Lindström, Ola Svensson (with strange hair), Magnus Fagervall, Sebastian Karlsson, Daniel Karlsson, Marie Picasso (with horrible hair), Sibel Recep, Erik Segerstedt, Danny Saucedo, Mattias Andréasson (3rd EMD member), Agnes Carlsson and Darin Zanyar were all on stage at the same time!! I have embedded it here for you to enjoy, and perhaps if you haven't heard of some of these brilliant acts before you can go and do some research:


Ny Svenskpop i kvarteret
Agnes - Release Me
On first listen I thought this was good but not nearly as good as On and On. On second listen, I decided it was possibly the best new dance-pop song of the year! It's been stuck in my head ever since. I love how Agnes' songs combine the warbly r'n'b vocals with fantastic dance-pop sounds (very dramatic, fun ones here), making a common genre sound fresh and original. Agnes has sung some terribly rubbish songs in her time (Right Here, Right Now must be one of the most grating winner songs ever) but she's really stepped up on the new album and I definitely recommend it.
97% Poptastic!
Mitt Piano - Små små steg
Although there are a few Melodifestival entries which have to take the crown for my favourite ever songs in Swedish (Linda Bengtzing's entries especially), this is probably the best indie-pop song I've ever heard in Swedish. If a song can transcend language barriers, you know it's pretty amazing. The chorus line is repeated often and simple, which means it's still catchy even if you don't know its meaning (I'm taking only small, small steps). In fact, the best thing about this song is that I can understand almost all of it, and simultaneously bop around in my chair!
94% Poptastic!
Hello Saferide - X Telling Me About The Loss Of Something Dear, At Age 16
As you'll probably know, Hello Saferide are one of my top favourite indie-pop acts, and they've done some great videos in the past, but this is definitely the new high-point. The only problem is that the song on its own is a really interesting one with great lyrics, and this video, which doesn't relate to it at all as far as I can see, kind of detracts from that. Nonetheless, it shows how super-ace the members of Hello Saferide are as people, which always comes across in their live shows. I can't complain about a great band making a great song and a great video, can I?
85% Poptastic!
A Camp - Stronger Than Jesus
You might remember A Camp from a few years ago as the spin-off project by Nina from The Cardigans, only really known for their small hit in the UK, I Can Buy You. Instead of working on the next Cardigans album, Nina's been doing a new CD with her other band, and although I was annoyed to hear that (I didn't like I Can Buy You as much as her Cardigans singles), I'm really liking the lead single. With a very nice melody, catchy chorus, and thoughtful lyrics, it's actually easy enough to pretend it's the new Cardigans single, so I think I'll just do that. Yay, new Cardigans!
85% Poptastic!
A landmark day for pop TV!
Here are the comments I wrote during tonight's X Factor:

Eoghan - Year 3000 - Wow, this is a great choice for him! The first of his performances I've enjoyed, and he actually sang well. He should have done stuff like this all the time, because he seemed like a 16 year old instead of a 46 year old. It was interesting that he said this was the kind of music he wanted to do, when he'd never done anything like it before. My favourite bit was when he realised he had the microphone upside down!

Diana - Girlfriend - Great that the 2 rubbish ones are on first tonight. This is a very odd choice for Diana, and considering I just saw Alice (my joint fave) sing it on Idol, I wasn't pleased! At least Alice knew the words. This song is for mean girls and Diana is too nicey-nice. It was like her usual act was just plonked in the middle of a performance which would have been great if someone with more oomph and attitude was doing it.

Alexandra - Don't Stop The Music - Yay, I love this song! Alex should be a British Rihanna. How stupid is Louis saying that for the first time we'll have a British Beyoncé or Whitney - has he forgotten Leona already??

JLS - Umbrella - No-one told me it was Rihanna week! A good song choice, though, as it was both slow and upbeat in one. They are so nice and professional and hard-working but I still feel that unless they win, they probably won't be a success. They may get to do an album, and if they're given good (i.e. Swedish) songwriters, they could potentially do well, but it's a small chance really.

Co-Op advert - They only got a Scottish guy to speak on this cos he rhymes "food" with "good", didn't they?

Same Difference advert - Yay! Yay! I love them! I'm gonna buy it tomorrow.

Eoghan - Does Your Mother Know - ABBA?? Nooooooo!!! Why does Simon keep giving him my favourite songs? As soon as they said ABBA I had this feeling of dread that he'd do this one, and I was right. So upsetting! I'm definitely not supporting Simon anymore. I'll have to become a fan of Paula Abdul. This is a song you absolutely need charisma for and he has none whatsoever!

Diana - White Flag - Well, at least she's not doing a song I like. It was no less terrible, though. She can't stay in tune for more than one note, and gets away with it by being "quirky". Eugh! Funny that Diana really wanted to sing this song - how can you market someone as cool and different when she likes such uncool, mainstream music herself?

Alexandra - Unbreak My Heart - I hate this song, but she sang it fantastically - no suprise there, though. She's such a nice and fun person too, it will be so wrong if she doesn't win. I think she'll definitely get to release an album as, even if she doesn't win, people will complain a lot and then she'll get signed.

JLS - I'm Already There - Oh grr, a wimpy ballad. Aston's desperation saddens me cos I don't know if they'll ever be as big as they want to be. It's not a famous song but it's very Westlife - in fact they've also covered it on TV and on an album. Louis Walsh officially has no original ideas! They sang well but it doesn't change the fact that this is the absolute opposite of what JLS are about, and they're too desperate to succeed to speak out against it.

Simon has won back my respect by saying that JLS and Alex are better than Eoghan. I would like them to win but then Louis would win so I'd rather it was Alex.

Results:

Il Divo - Mega-boring!! Even the silly bagpipes couldn't make it interesting. And what were they there for anyway? Amazing Grace isn't Scottish! I loved how Simon was pulling his bemused face throughout the song.

I was having a daydream and then suddenly JLS were through! It was nice that Alex looked happy for them. And she is through too! YIPPEEEE!!!! And Diana is out - exactly what I wanted! Of course Eoghan is still a big worry for next week, which I don't think Diana was, so in that way it's a shame (and also he deserved to go as punishment for the ABBA ruining), but I do hate Diana more. It was funny how Eoghan flopped like a teddy-bear when he got through, and his crying about Diana was utterly hilarious. I hope it won't win him sympathy votes! Actually it was rather sweet at the end when they all hugged her. In his tucked-in shirt, Eoghan looks like a mini Louis Walsh. I suppose there is one thing in his favour: he isn't actually Louis Walsh!
Hurra! Hurra! Hurra!
Forget X Factor: It is now certain that no matter who wins Idol 2008, an incredible popstar has just been made. My two favourites, Kevin and Alice, are the final two! Here are some videos to show how amazing they both are:



Also, I'd like to point out that they were both in my picks to win back at the start of the series, showing that Swedes have very good taste indeed, i.e. the same as mine!
All I Want For Christmas...
Here are some recommendations of CDs you should definitely be including in your list to Santa this year.
Funny how the British covers look so cheap and tacky compared to the others. Aren't we supposed to have a bigger music industry than Sweden or France?
Top of the Poptastic!
The best singles of November:

1. Britannia High – Watch This Space
2. September - Because I Love You
3. Mitt Piano - Små Små Steg
4. Agnes Carlsson - Release Me
5. Jonas Oakland - Beat of my Heart
6. Same Difference - We R One
7. James Morrison ft. Nelly Furtado - Broken Strings
8. A Camp - Stronger Than Jesus
9. Anna Maria Espinosa - A Little Moonlight
10. Lady GaGa - Poker Face
11. Rose Elinor Dougall - Another Version of Pop Song
12. Ladyhawke - My Delirium
13. Chairlift - Bruises
14. Timo Räisänen - About You Know (yet, it is that one!)
15. Keane - Perfect Symmetry
16. Dan Black - Yours
17. Lenka - Trouble Is A Friend
18. Ellinor - Supergirl
19. Danny - Radio
20. Daniel Karlsson - Would You Believe
21. The BPA ft. Emmy The Great – Seattle
22. Steph Jones - Get Me Started
23. Lisa Miskovsky - Still Alive
24. Emma Essinger - Say Say Say
25. Anna Abreu - Silent Dispair

By the way, I've decided to do my top 25 singles of the year at the end of the year this time, so it'll be something to keep me occupied between Xmas and New Year. Don't worry, I haven't forgotten the tradition!